Testament Of Youth is the story of Vera Brittan, adapted from her war memoir of the same name; many claim Vera's book  to be the best documentation of the First World War that has ever been written. Testament of Youth is the horrors of the First World War told from a woman's perspective and the terrible reality of being the one left behind.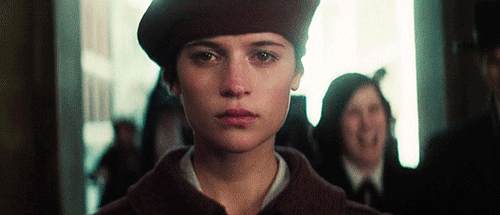 The film follows Vera (Alicia Vikander) who is desperate to go to Oxford University with her brother Edward and their friends Victor Richardson and Roland Leighton. Edward begs his father to allow Vera to take the interviews and exams and after much negotiating he agrees, she is accepted. Ecstatic to be able to study at such a prestigious institution alongside her friends she makes plans for her future and intends to pursue her dream of becoming a writer.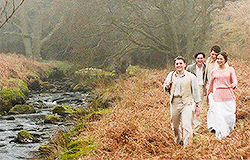 It is during her last summer before starting Oxford that Vera begins a romance with Roland ( Kit Harrington) they have everything in common their love of literature and a shared respect for women's rights, but then the war happens. Roland, enlists followed by her beloved brother Edward (Taron Egerton) and soon after Vera's best friend Victor (Colin Morgan) is drafted and she is all alone and she knows he can no longer study at Oxford she must do something. She cannot stay buried in books when her boys are fighting for their lives.
A beautiful story of the lost generation Vera's life from the moment the war started was immersed in tragedy. If you don't know what happened to Vera and the boys I won't spoil it for you but this film really showed the horrors of the First World War. Not in a gruesome way that we often see in Hollywood films but in passionate heart felt way, what it must have felt like to be female to have loved ones in mortal peril and have very little you could do about it.
This story is tragic, poignant and I hope Vera, Roland, Edward and Victor are never forgotten,
5/5 Stars