Halo is the first in the Halo trilogy by Alexandra Adornetta followed by Hades and Heaven, the series follows three angels, now lets just *pause* and sigh for originality…okay done.
Halo cover
The angels, Beth, Gabriel and Ivy were sent to modern day earth to make it a better place (or whatever) really, they mooch about shopping, brooding and snogging the humans so really what 'the angels' are doing on earth in the first place is a bit of a moot point from the word go.
Now before I just go ahead and slate Halo I should say the author was eighteen years old when she wrote book one and this isn't even her first novel so, I feel there is a moment needed just for, well the f*c* done. My eighteen year old brain was far to preoccupied with what eighteen boys where doing to think about writing my course work let alone novels but…
Hades cover
Halo is drivel, but it's my favourite kind of drivel, the kind of drivel where we, the reader knows from page 1 that Beth and random,  insert boy character here – (who in this case happens to be the wet blanket that is Xavier)  who woos, and broods and pouts and pines until declaring his undying if somewhat predictable love for Beth.
Look I blame myself, look at the cover, it basically says if you open this book it's going to be gooey and sickly sweet.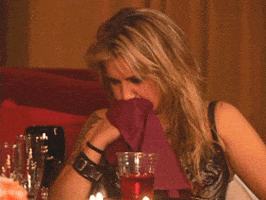 If you open this book you are going to laugh and not in the good way, the cover was my warning light but, being the massive cover slut that I am I opened up that bad boy and fell into the gooey sticky mess.
In general I am a big supporter of YA novels but for me Halo took the genre one step to far, not just because of it's predictability but because in the moments that where suppose to be tender and romantic it was just funny, really, very funny.
Heaven cover
The good points
This is well written and easy read and I flew through it  in two days and, despite my review I have purchased (the kindle edition) of Hades (don't judge me)  because, in a sort of tortuous way I have to know what happens to Beth and Xavier, and, dare I say it, will they ever be together? (Sheds fake tear for affect)
The best way I can describe this book is, it's like a contortionist, you can't help but look.